Publicerad 2017-03-30 16:19
Senast uppdaterad 2018-02-08 15:43
Sea Voyage in special exhibition at Quality View 11–13 October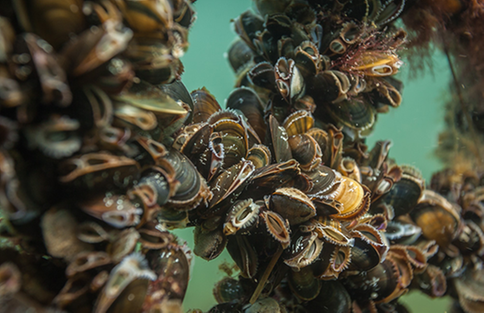 The Sea Voyage (Havsresan) project was founded in 1990. Today it is run by the University of Lund as a so-called collaborative project with the aim of helping improve the status of the world's oceans. The underlying idea is that if we give people the opportunity to see all that is found in and near the sea, and to understand how much it provides us with, it will increase their willingness to take good care of it.
The goal is to increase respect for the sea by highlighting contrasting issues, good examples and the diversity of the benefits provided by the sea. Naturally, we cannot overlook the problems that exist, but we attempt to put them in context.
During each annual Sea Voyage a playing field is created for different organisations, who then participate with their own activities within the shared framework that is Sea Voyage. This public side of Sea Voyage gives clubs, companies, organisations and government agencies the opportunity to meet and present their activities and involvement.
Participation and involvement are especially important – and the broader the content of Sea Voyage, the more people we reach. There are in fact no limits as to who can participate, other than that the activities conducted or represented must have a clear connection to the sea.
An exhibition about Sea Voyage visits a different municipality each year. In 2017 it will come to Malmö, more exactly Marint Kunskapscenter at Skeppsbron in Malmö. However, on 11–13 October 2017 you will be able to attend a special exhibition and meet with experts at Quality View Hotel in Hyllie where the international conference LIFE BELOW WATER – Local Implementation of Goal 14 will be held.
The exhibition will be open to the public from 9 am to 5 pm on each day of the conference.
Linn Johansson

Communications officer

City of Malmö
+46 72 967 53 65
linn.johansson2(at)malmo.se