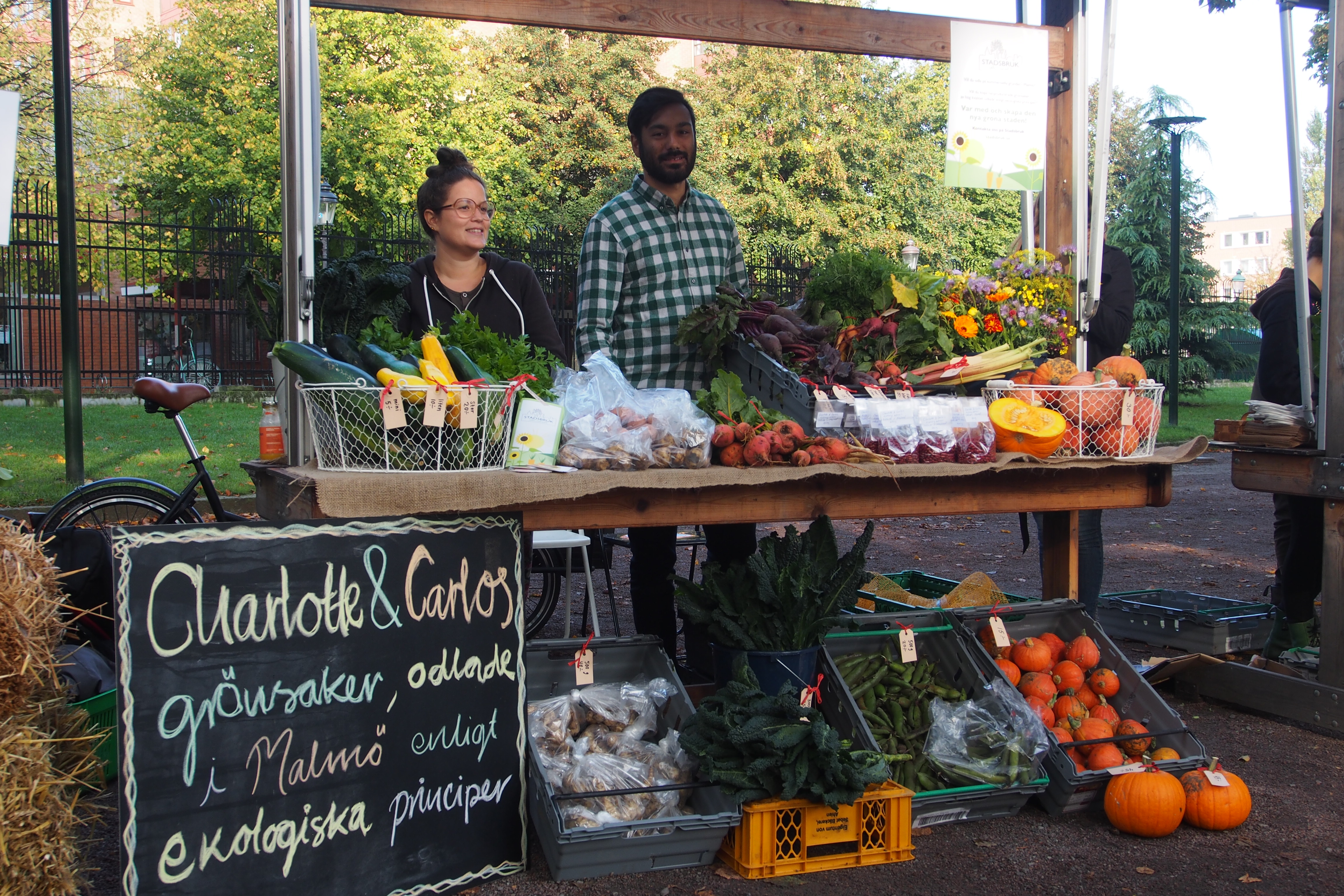 Stadsbruk is a new way to actively work for sustainable cities, ecologically, economically and socially. The project aims to create jobs and growth in the Swedish horticulture sector through organic cultivation and food production in peri urban sites in and around a city. Stadsbruk wants to connect the social benefits of urban gardening with the profitability of farming.
Stadsbruk is a Vinnova project in cooperation with SLU Alnarp, City of Malmö and Xenofilia. The project runs from May 2014 until August 2016. There are 13 different actors involved in the project (City of Malmö, SLU, Xenofilia, City of Gothenburg, Växjö municipality, Kristianstad municipality, Rural Economy and Agricultural Societies, Skåne Food Innovation Network, Jewish preschool in Malmö).
Growers can rent land from the city of Malmö (min 600 sq m) and grow products for sale, either through their own sales channels or at Stadens Skafferi, a monthly market held in Folkets Park in Malmö during the growing season.
At the moment there are three sites in Malmö: Västra Skrävlinge, Botildenborg and Hyllie.
Contact: Main project manager Kristin Santén (SLU), City of Malmö's project manager Gunilla Andersson.