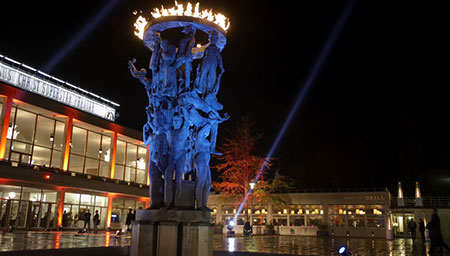 One of the goals for culture in Malmö is to broaden the participation of its citizens, not just via larger audiences, yet also through the increased involvement and participation. Cultural offerings shall be available to all, regardless of people´s cultural, social or economic situations. 
Malmö Culture Department is responsible for the strategic development of cultural life.
In addition to broadening participation in cultural activities, special efforts are especially carried out for children and adolescents within art, film, theatre and more. 
The Culture Department consists of seven institutions; Malmö Art Gallery, Malmö Art Museum, Malmo School of Arts, Malmö Culture Support, Malmö Museums, City Archives and The City Library. In addition, Malmö City´s two cultural companies - Malmö Symphony Orchestra and Malmö City Theatre — are included in the department´s management team. 
During a visit to the Culture Department, you will get to know more about:
The Culture Department´s organization and work method
Cultural institutions in Malmö
Vision, strategy, objectives and development areas
General information about cultural life in Malmö
The visit to the Culture Department can also be combined with visits involving various themed areas such as Malmö — city of films, children's and youth culture, Malmö — city of music, and Artistic Malmö - design, art and applied art. 
Practical info
meeting point: determined upon booking 
length: 1 hour or more depending on the type of visit
type of study: lecture or combined with visit in a cultural institution max number of participants: 20