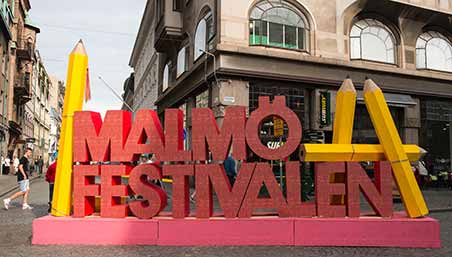 The Malmö Festival is one of the largest urban festivals and a strong brand for Malmö. There is no admission fee to the festival and it attracts 1.4 million visitors. 
Since 1985, the Malmö Festival has been a regular feature in Malmö. During one week in August, the city offers a social festival which is also a music, culture and food festival for both young and old. 
Every year the Malmö Festival attracts 1.4 million visitors and everything is free!
This lecture provides an overview of the work with the festival:
Malmö Festival's history
Ambitions and goals
Present day - a festival in the middle of the city
Active environmental work
Practical info
meeting point: Stadshuset, August Palms Plats 1
length: 45 minutes
type of study: lecture
max number of participants: case by case basis
website: The Malmö Festival