Havsuttern's Trygghetsboende (senior housing)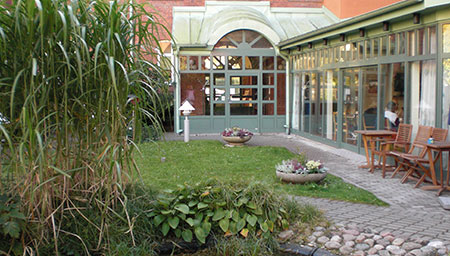 Havsuttern's Trygghets-boende (senior housing)
Havsuttern is a residence and meeting place for social interaction, experiences and stimulating activities for senior citizens.
At Havsuttern there is a café and a range of activities. The meeting place is open for the elderly and their families. The activities in the morning are assistance-proven and offer people various activities such as a sitting workout. In the afternoon, it turns into a meeting place with a café and music entertainment.
Havsuttern has been recognized in the state housing delegation's work as an example of how a senior housing can look like. 
Practical info
location: Havsutterns trygghetsboende, Möllevångsgatan 18
length: 1 - 2 hours
type of study: presentation and visit of the residence and an apartment max number of participants: 15 persons
target audience: politicians, students, staff and managers involved with elderly care