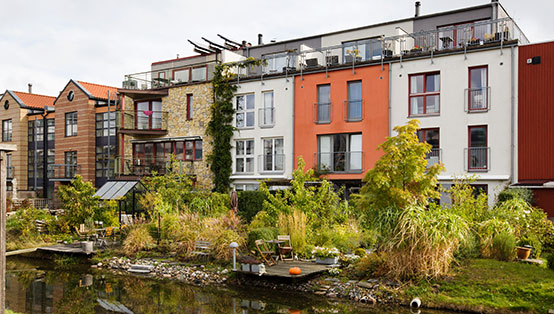 In Malmö, ecological, social and economic sustainability is combined. The city's overall approach in its work with urban development has achieved great success and today Malmö is considered to be one of the world's greenest cities.
Malmö has set tough climate goals. To reach them, we invest broadly in renewable energy, climate-smart facilities and a sustainable lifestyle. 
Malmö Cleantech City is a unique collaboration between companies, universities and municipalities - a green cluster where cleantech-companies in Malmö can develop.
Malmö has a strong position as a pioneering cycling city and has a clear focus on improved public transport. With the City Tunnel, accessibility to the rest of the region has strengthened. 
Visit our development areas and absorb cases of best practices and ongoing work on sustainable urban development in Hyllie, Western Harbour and the eco-city Ekostaden Augustenborg. 
Green Cooperation Sweden/Denmark
Through Green Cooperation we can offer a full service to foreign delegations who want to see green solutions in the Öresund Region, both on the Swedish and Danish side. For further information please contact Greentech Visits, Sweden or State of Green Tours, Denmark