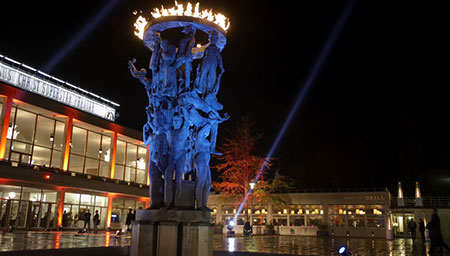 The public culture in Malmö shall be available for everyone, regardsless of cultural, social or economic conditions. The cultural department is responsible for the strategic development of the public culture.
The cultural department conscists of seven institutions: the municipal libraries, the municipal museums, the municipal art gallery, the art museum, the public cultural school, the city archive and the public cultural house aswell as other cultural meeting places.
During a technical visit to the cultural department you will receive information on:
the organisation and operation of the cultural department
the cultural institutions of Malmö
vision, strategy, goals and development areas
comprehensive information on the public culture in Malmö
Technical visits to the cultural department can also be combined with different themes such as for example the cinema city of Malmö or children and youth culture.
Practical information
Meeting place: according to agreement
Length: From 1 hour to 4 hours
Type of visit: lecture that can be combined with visits to cultural venues
Target group: groups that are interested by the cultural and entertainment life in Malmö, development issues and public investments in culture.
Cost: depending on type of visit, see price offer
Maximal number of participans: 25 persons