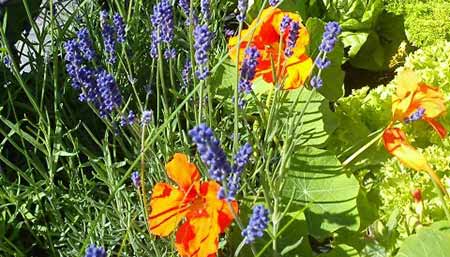 By building green roofs, we are creating new green spaces for plants and animals whilst gaining a lot of advantages. 
The green roofs slow down storm water, provide a better local climate, preserves biodiversity, have an insulating effect, dampen noise and have a cooling effect on the urban environment. Moreover, they are beautiful to look at.
The technical visit takes place at Augustenborg´s Botanical Roof Garden which offers 9,500 m² of green roof areas of various kinds. We begin with an introduction of how green roofs work and what benefits they provide.
Up on the roof garden we look at the different types of green roofs and you will hear more about their effect on storm water management, insulation, protection of the outer roof, urban biodiversity and more. We also visit Augustenborg Eco City (residential area) where we look at the open storm water system with dams and channels that have solved the area's flooding problems.
In Augustenborg, Malmö City collaborates with Augustenborg´s Botanical Roof Garden that, in addition to guided tours, offers in-depth technical visits and an opportunity to enhance your knowledge within an area of interest.
In-depth technical visit 
The technical visit begins with a guided tour of the roof garden and the residential area. A lecture is then held and a small workshop within one of the in-depth subjects.
You can choose from the following themes: green roofs and facades around the world, green roofs and urban biodiversity, energy - renewable production and energy saving, storm water management and the creation and development of Augustenborg Eco City.
Practical info
meeting point: Augustenborg Botanical Roof Garden, Ystadvägen 56
type of study and length: Introduction and guided tour 1 1/2 hours. In-depth technical visit including guided tour, lecture and smaller workshop within one of the in-depth subjects, 3 hours.
cost: Guided tour: 3000 SEK excl. VAT, 1600 SEK excl. VAT for student groups. In-depth technical visit: 5600 SEK excl. VAT including coffee/tea and cake, 3200 SEK excl. VAT for student groups.
max number of participants: 25 persons. * Arrangements can be made for larger groups upon agreement.
website:Augustenborg Botanical Roof Garden/Green Roof Institute
Enter the subject that you've chosen for your in-depth study in the  booking form's comment field.