Welcome to
Malmö Borgarskola

Malmö Borgarskola is the largest upper secondary school in Malmö with about 1,400 students, and a variety of programs, including the International Baccalaureate Diploma Programme (IB-DP) and Career Programme (IB-CP).
As an IB student you will be part of an international and creative community that will make itself felt over the three years.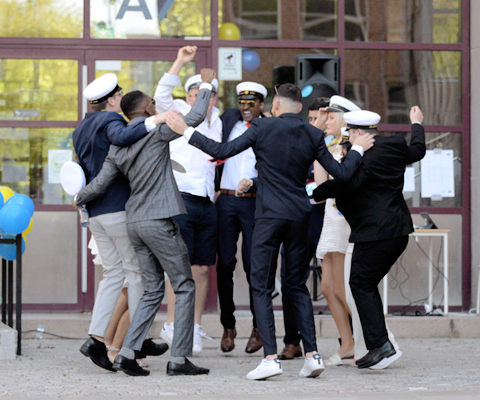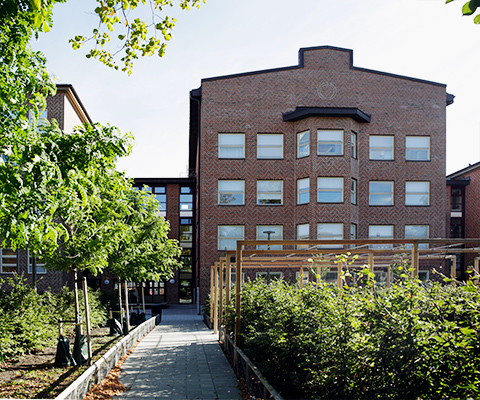 Knowledge, Ambition and Engagement
As a school we value and promote knowledge, ambition, and engagement. Our students regularly participate in national and international competitions with great success, and as an IB candidate you have the opportunity to join one or more of our many CAS- and student organisations, or start your own club.
All of our teaching staff is certified with a Swedish teaching licence. Our IB teachers are also trained within the IB-system, and a number of them are IB examiners.
Four teachers at Malmö Borgarskola have been awarded "best teacher in Sweden" (Ingvar Lindqvistpriset), and many others have received other teaching awards and nominations. Thus, our fucus on knowledge, ambition and engagement, among both students and teachers, is what makes Malmö Borgarskola one of the country's best upper secondary schools, and perhaps the best IB Diploma School in Sweden.
The International Baccalaureate at Malmö Borgarskola
As an IB student at Malmö Borgarskola you will be part of a community of approximately 300 students divided into the IB Diploma Programme and Career Related Programme.
Borgarskolan is one of the first Swedish IB Diploma schools with more than 25 years of experience and world-class results, and we are also the first IB-CP in the country with two different strands: Business Administration in Hospitality Management (BAHM) and Information Technology (ITI).