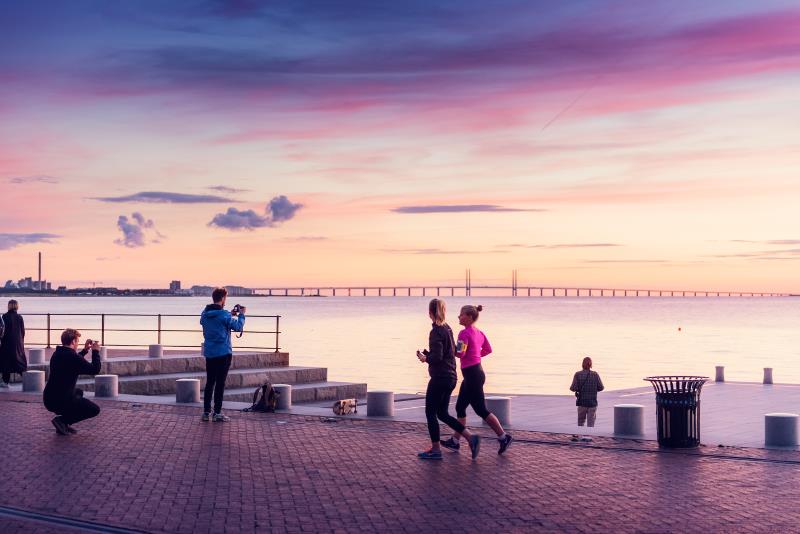 How a post-industrial city reinvented itself as a dynamic knowledge centre built on cultural diversity, youth and sustainable development.
Standing tall above Malmö's Western Harbour, the Turning Torso skyscraper symbolises the dynamic journey this city has made in recent times. In the space of a few short decades, a once-successful industrial city that fell on hard times has reinvented itself as a modern, young, global knowledge centre.
Malmö today is a natural hub for people and cultures from worldwide. The city's inhabitants come from around 180 countries. This diversity is one of Malmö's key assets and creates the basis for a rich cultural life. It also equips Malmö to perform well in an ever-more globalised world.
Malmö is one of Sweden's fastest growing metropolitan centres. The high number of births and influx of people stand for the greater part of the population increase. Each year, the City of Malmö provides a population forecast for the next ten years. It is an important tool for the planning for Malmö's future. The 2020 population forecast shows, among other things, that the number of Malmö residents is expected to increase by about 50,000 new residents by 2030.
The rapidly growing population presents opportunities and challenges for social welfare. It requires that we constantly work to ensure a sustainable and inclusive development in the city.
Malmö aspires to be a sustainable city – socially, economically and environmentally. Businesses, researchers, inhabitants and the city authorities are working closely together to reduce health-related inequality, especially among children and youth. Malmö is also pioneering environmental zones such as Augustenborg, the Western Harbour and Hyllie.
Welcome to Malmö!