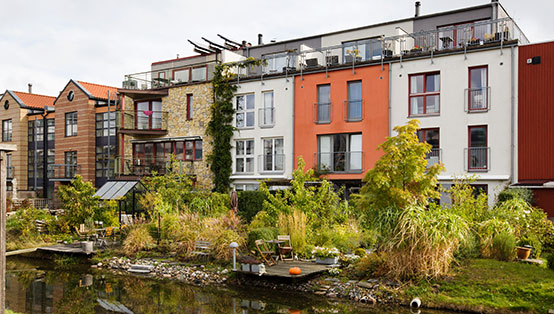 In Malmö, ecological, social and economic sustainability is combined. The city's overall approach in its work with urban development has achieved great success and today Malmö is considered to be one of the world's most sustainable cities.
Malmö shall persue the work with social sustainability to decrease the differences of public health in the city. The descision is founded upon the propositions of the Commission of a Social Sustainable Malmö and the input from about 70 different referral bodies.
Visit our development areas and absorb cases of best practices and ongoing work on sustainable urban development in Hyllie, Western Harbour and the eco-city Ekostaden Augustenborg. 
Malmö has a strong position as a pioneering cycling city and has a clear focus on improved public transport. With the City Tunnel, accessibility to the rest of the region has strengthened. 
Malmö has set tough climate goals. To reach them, we invest broadly in renewable energy, climate-smart facilities and a sustainable lifestyle. 
Contact us
Studiebesöksverksamhet/study